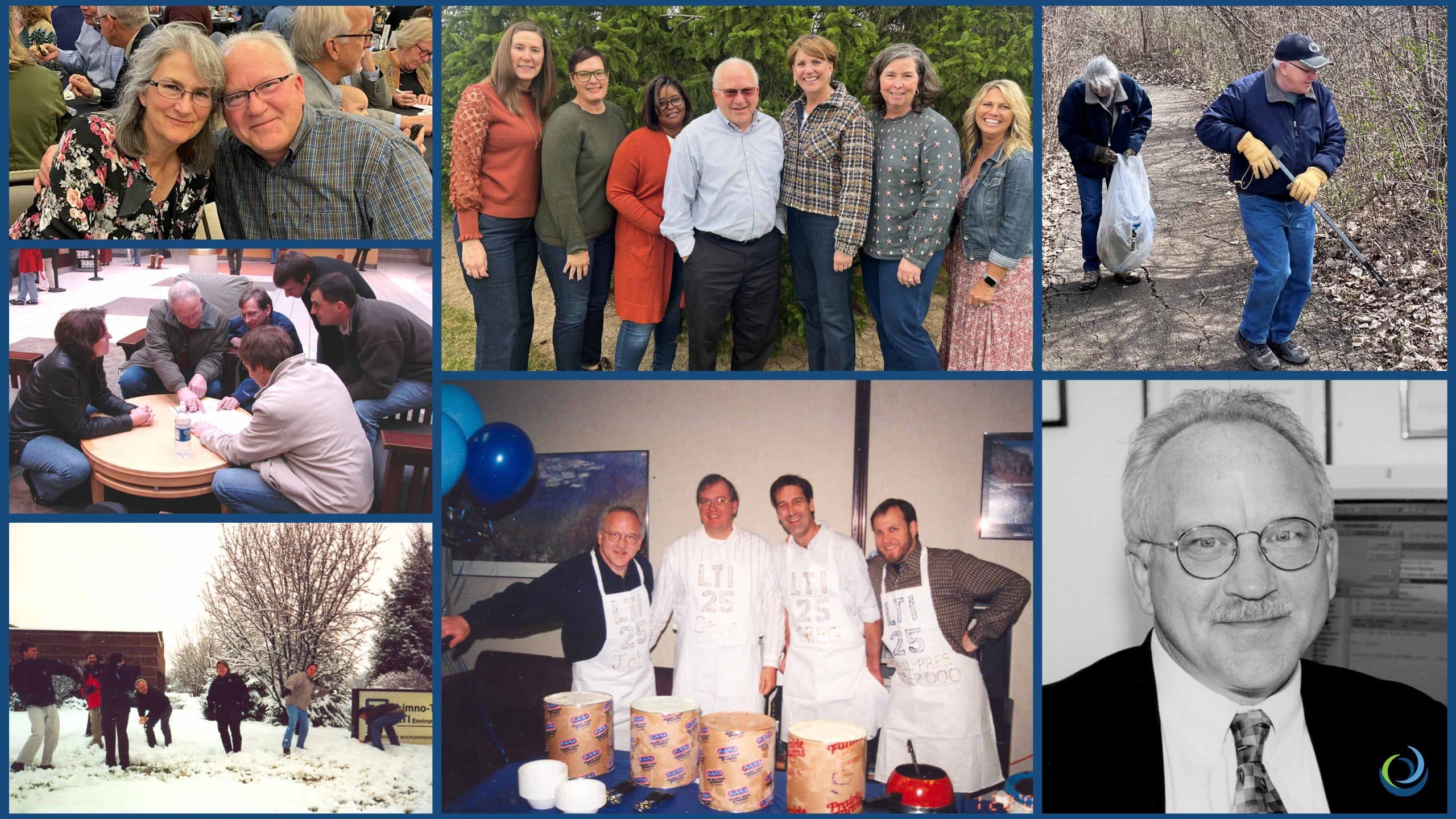 February 10, 2023
After 43 exceptional years of dedication, service, and leadership, we would like to congratulate and thank our long-time Chief Operating Officer (COO) and friend, John Marr, as we share the news of his retirement.
John has been a part of LimnoTech since the beginning, joining LimnoTech in 1979 part-time while pursuing his BSE in Environmental Science Engineering at the University of Michigan. While working at LimnoTech, John continued to pursue his education, and in 1988, he earned an MSE in Civil and Environmental Engineering from the University of Michigan.
From the start, John focused on continuous improvement and stepping up to new challenges. John easily became one of our best modelers, analysts, engineers, project managers, and officers. With over four decades of experience, John contributed to and directed hundreds of water resource projects in 25 states.
Over the years, John's role, responsibilities, and contributions grew and expanded. John transitioned his focus from technical project work to corporate management as he took on the role of COO. His corporate responsibilities included directing company operations, recruiting, professional development and training, project management systems, regional office oversight, and quality management. John also led the successful founding and growth of LTI Information Technology, LLC (LTI-IT), serving as its President for six years and helping it grow into a very successful independent enterprise and spinoff from LimnoTech.
Most recently, John led the process of completing LimnoTech's transition from limited private employee ownership to a 100% Employee Stock Ownership Program (ESOP). This completes a process John initiated over 20 years ago with our founder, Paul Freedman. John provided exceptional leadership and guidance through a corporate restructuring that will benefit everyone at LimnoTech for years to come. We all are thankful for his dedication, persistence, and commitment.
For over four decades, John's leadership and contributions have been critical in making LimnoTech a people-focused, caring, and fun place to work. He's been a great mentor and friend to many over the years, and his fingerprints are on everything we do. It's been a privilege to work with John, and we are all grateful for his years of support, guidance, and encouragement.
A heartfelt congratulations to John on this milestone! John, we wish you the best in your retirement and next adventures.