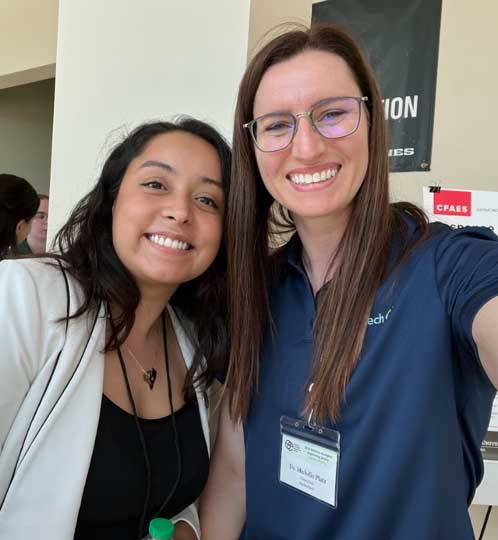 July 12, 2023
This past June, Michelle Platz, PhD, an Environmental Engineer at LimnoTech, participated in the 23rd Annual American Ecological Engineering Society (AEES) Meeting in Tampa, FL. The University of South Florida hosted the conference to bring together students, industry professionals, and academia to consider how Ecological Engineering and emerging practices fit into the meeting's theme, "Nature-based Solutions for Resilient Communities."
At the conference, Michelle presented LimnoTech's work with the USACE-Buffalo District, USACE-ERDC, USGS, and the City of Defiance on the development of a demonstration wetland site to evaluate the feasibility of P-optimal wetlands (built to maximize phosphorus removal) to limit Harmful Algal Bloom (HABs) impacts in Lake Erie. Michelle's presentation slide deck, titled "Defiance Treatment Wetland for Phosphorus Reduction in the Maumee River Watershed," can be viewed here. The presentation was co-authored by Derek Schlea, Ed Verhamme, Greg Cutrell, Chris Behnke, Tim Towey and Greg Peterson (LimnoTech), Tim Noon (USACE), Jacob Berkowitz (USACE ERDC), and Chad Toussant (USGS).
Michelle also presented her graduate research work in a presentation titled "Assessing Changes in Metabolic Reef Functionality Following Coral Restoration in the Florida Reef Tract." The presentation was co-authored by Yuichiro Takeshita (Monterey Bay Aquarium Research Institute), Erich Bartels (Mote Marine Laboratory & Aquarium), Xuewu Liu (University of South Florida), Robert Byrne (University of South Florida) and Mauricio E. Arias (University of South Florida). The primary question driving this research effort was, "What metabolism-related changes occur on a reef following restoration of staghorn (Acropora cervicornis) fragments?" The goals and objectives for this research included contributing knowledge toward restoration-related ecosystem function changes, characterizing pre-restoration metabolism and environmental baselines, and evaluating if coral restoration has immediate reef functionality impacts.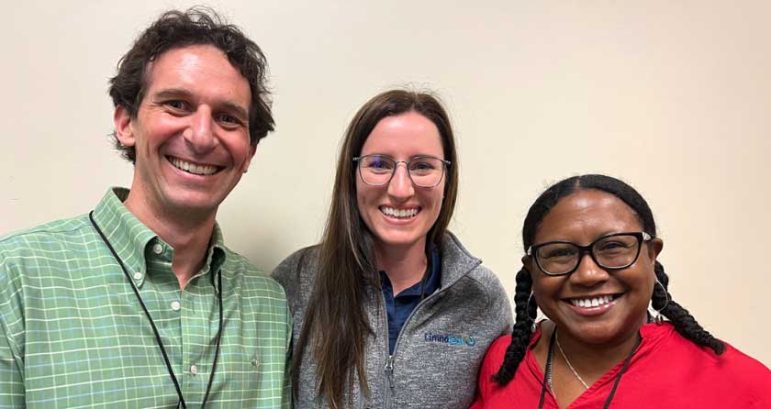 When Michelle wasn't presenting, she attended sessions on topics covering wetland design, restoration, and creation; coastal restoration; and watershed processes. She also attended plenary sessions with speakers, including the Chief Science Officer for the State of Florida, as well as the directors of the Tampa Bay Estuary Program (TBEP) and the Sarasota Bay Estuary Program, who shared their organization's work and experience on Florida watersheds and coastal ecosystem management. Michelle also served as a judge for two poster sessions and was excited to see the diversity of topics that students are researching and came away encouraged by the work being done in the areas of climate resiliency, restoration, watershed processes, education, treatment and remediation, and wetland design.
Michelle is a member of AEES. Their mission "is to promote the development of sustainable ecosystems that integrate human society with its natural environment for the benefit of both by fostering education and outreach, extending professional development and associations, raising public awareness, and encouraging original research."
Do you have questions or want more information? You can reach out to Michelle Platz at mplatz@limno.com.
You can also check out LimnoTech's work in Climate Adaptation and Resiliency, Water Resource Investigation and Management, and Harmful Algal Blooms.