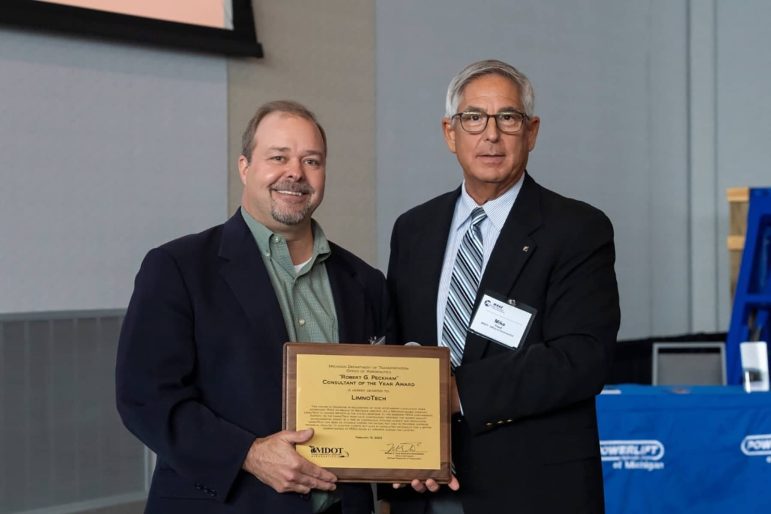 LimnoTech Receives Consultant of the Year Award from MDOT and MAC for Airport PFAS Services
November 20, 2023
This past September, at the Michigan Association of Airport Executives (MAAE) conference, LimnoTech was honored with the "Consultant of the Year Award" for our PFAS work for Michigan's aviation community by the Michigan Aeronautics Commission (MAC) and Michigan Department of Transportation (MDOT).
"Consultant of the Year Award: LimnoTech in Ann Arbor, was selected for outstanding per-and polyfluoroalkyl substances (PFAS) work for Michigan's aviation community. LimnoTech has provided high quality environmental analysis and is being recognized for service in advocating to have a better understanding of PFAS issues at airports nationally."

-MAC and MDOT
LimnoTech's airport and aviation practice area lead, Chris Cieciek, accepted the award on behalf of the team. Congratulations to Chris Cieciek, Scott Bell (PFAS practice area lead), and the following team members on this well-deserved award:
You can read the MDOT and MAC Press Release here.
If you have questions or want more information, you can reach out to Chris Cieciek at ccieciek@limno.com.
You can also learn more about LimnoTech's work at Airports and in the areas of PFAS and Emerging Contaminants and PFAS Investigation and Management.