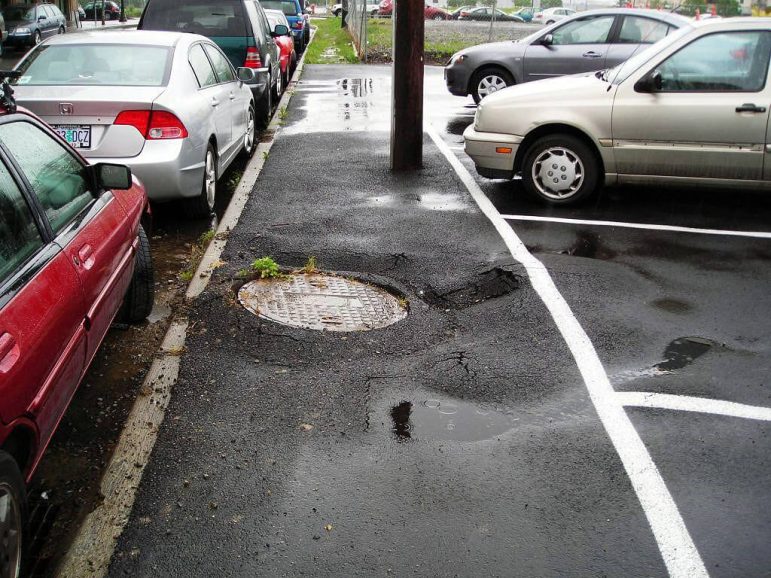 November 14, 2018
Peter Klaver will be presenting at the 13th International Conference on Pressure Surges 2018 in Bordeaux, France. The conference will bring together engineers and researchers from all over the world to discuss the latest developments in modeling, simulating and validating pressure surges.
Peter will present a paper titled "Modeling of Transient Pneumatic Events in a Combined Sewer Overflow Storage Tunnel System." He will discuss a LimnoTech project where we applied the SHAFT model to the Willamette Combined Sewer Overflow (CSO) tunnel system in Portland, Oregon, to simulate problems with the CSO tunnel caused by pressure surges, including manhole displacement and buckling asphalt. His talk will cover enhancements to the SHAFT framework that permit simulation of pressurization of the air space inside manhole structures, which was believed to be the cause of the issues. Peter will also explain how the model provided guidance in selecting a solution to address the CSO tunnel problems.
Peter's presentation is Thursday, November 15 at 11:00 am (Central European Standard Time) during Session 7 on Industrial Case Studies. Co-authors of the paper are Kurt Robinson of the City of Portland, Oregon Bureau of Environmental Services, and David Collins of David J Collins Engineering. If you attend the conference, stop by to talk to Peter about other projects where LimnoTech has successfully applied the SHAFT model for clients in the U.S. and internationally.
If you have any questions or would like to learn more, you can contact Peter at pklaver@limno.com.