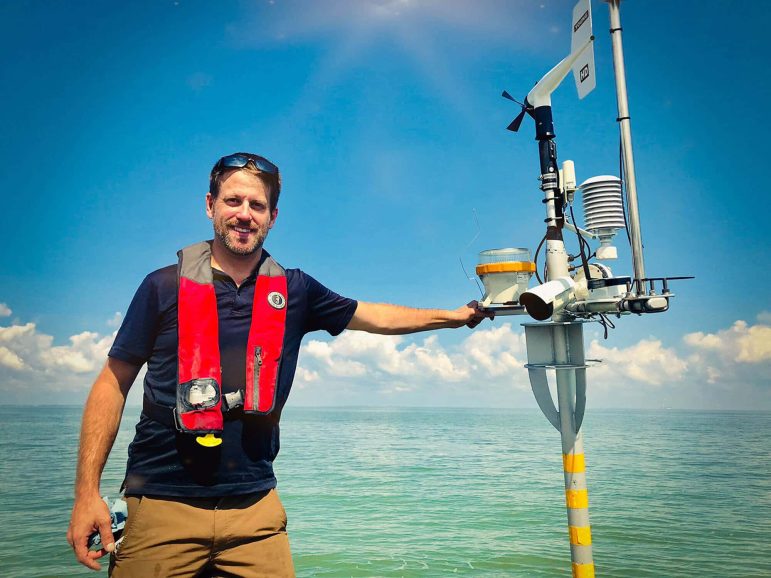 Photo Credit: Great Lakes Outreach Media
July 10, 2020
LimnoTech Environmental Engineer Ed Verhamme was named President of the International Association for Great Lakes Research (IAGLR) during this year's IAGLR 2020 Virtual Conference in June. Ed was serving as the Vice President and will now serve as President for a one-year term.
Ed has gained a wide exposure to critical issues concerning the Great Lakes while at LimnoTech, and has worked on impactful and innovative projects that address Great Lakes challenges. Some recent projects have focused on ecosystem modeling, harmful algal bloom management, and the development and deployment of data-gathering and monitoring technologies.
Ed's contributions to IAGLR, spanning 16 years to date, are considerable. He has been an IAGLR member since 2004, an IAGLR Board member since 2018, and serves as the chair of the State of the Lake Conference series. He has presented at 15 of the last 17 IAGLR conferences, chaired sessions at the last five conferences, and has been listed as a co-author on over 40 presentations. Ed received an IAGLR Conference Appreciation Award this year for his invaluable service during the IAGLR 2020 Virtual Conference, which made a last minute switch to a virtual format due to the COVID-19 pandemic.
Congratulations, Ed, on your election to this prestigious position, and for your contributions to IAGLR and Great Lakes science!